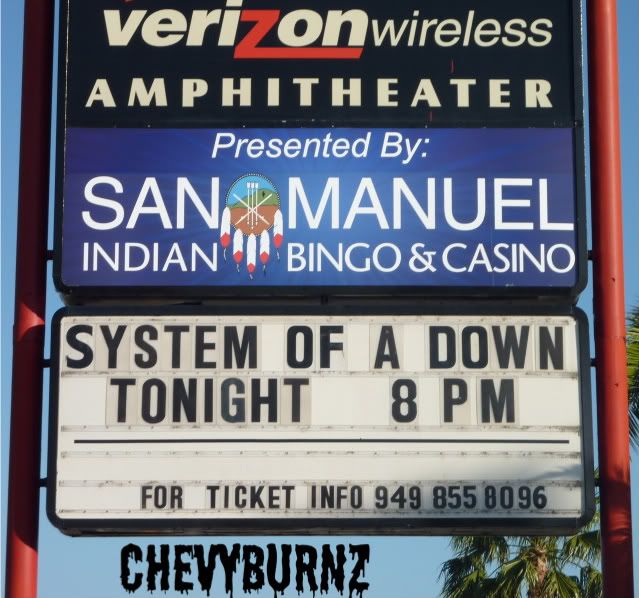 System of A Down added a show due to fans demands. After performing to a sold out LA Forum crowd, they have decided to perform at the Verizon Wireless Amphitheater in Irvine on May 25th, 2011. I was not planning to attend this show, since I had just attended the Rammstein show less than a week prior, but my wife was able to purchase a ticket from her cousins (my anniversary gift) so that I could go! I was in shock. I had not been to a System show since Ozzfest 2002.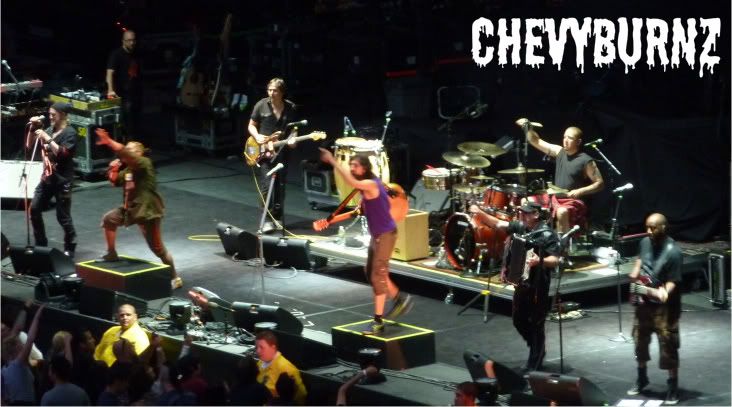 Gogol Bordello opened the show for System. This is a lively, multi piece band. They utilize a lot of different instruments to make their unique sound. I had never heard of them before, but will definitely be looking into them more. If i had to give a similarity, I would say the Gypsy version of Flogging Molly....The band used the crowd to get their music going. It was a fitting opening act for System, filling the seats of the amphitheater before their set ended.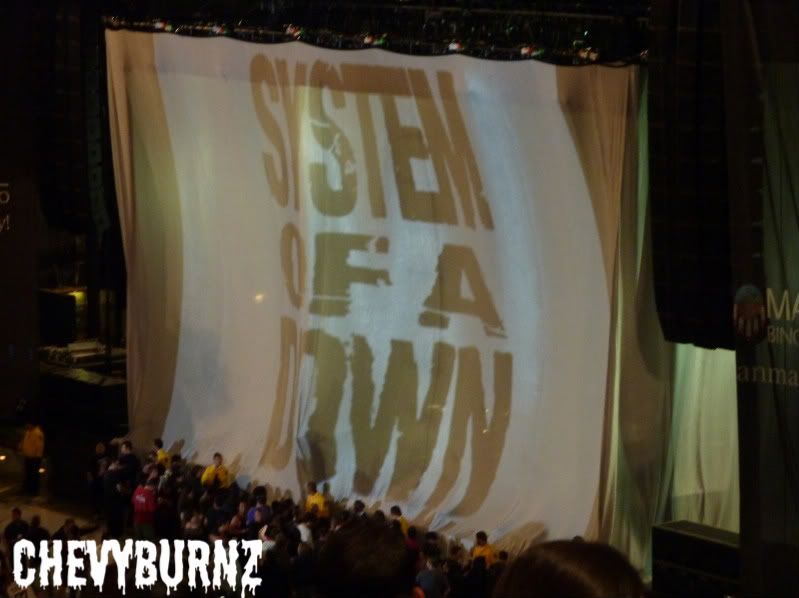 The stage crew hung a huge white tarp over the stage, and the name, System of A Down, was projected onto the stage front cloth. The crowd anxiously awaited to start of the guitar playing...The sound of Serj's distinct singing and rambling of political messages...The fast crowd pumping guitar riffs....And then it began. Prison Song started their 2 hour set of fast paced music. The crowd knew every word. Jumping and singing right along with Serj.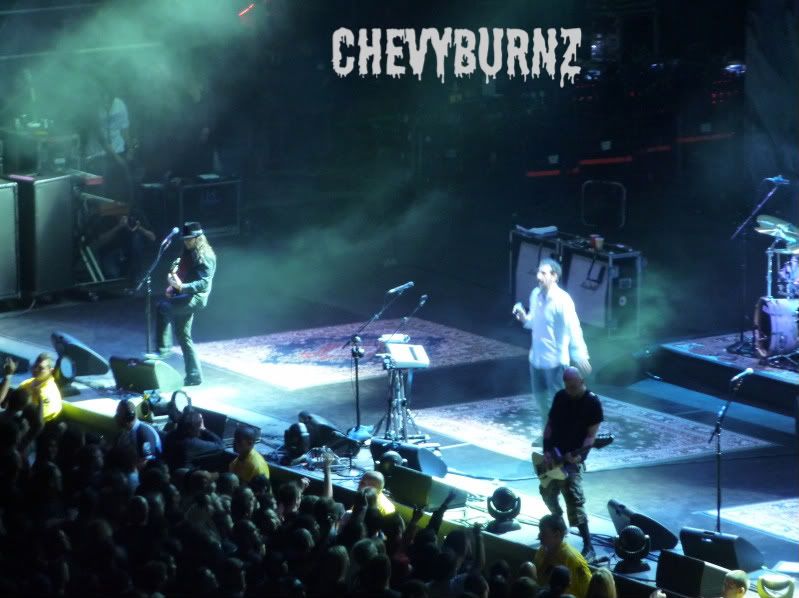 System performed for 2 hours that night. Playing 30 of their best hits. They involved the crowd during songs, getting them to jump, clap, and sing along with the band. There were no breaks, no false endings, just 2 hours of pure music rampage. System filled every minute possible with as much music as they could. Ending with Sugar, System's first hit single, it was a bitter sweet ending to the show. They thanked the crowd for returning to see them, and vowed to make a return in the near future.
System has more summer tour dates in Europe and South America. No set plans have been made yet to a full US tour or new album release.