KMFDM have announced US tour dates for early this fall! The month of August will hold 19 dates spanning across the United States and into Toronto, Canada.
Supporting KMFDM will be Army of The Universe, Human Factors Lab, and (on some dates, including ALL Southern Californian dates) 16 Volt.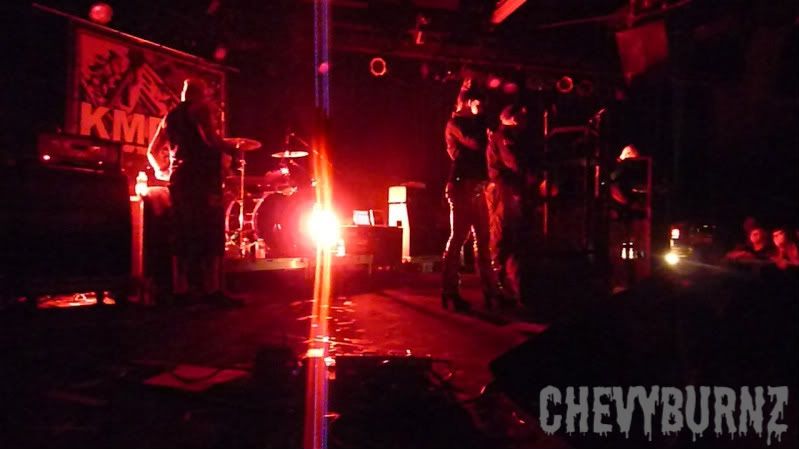 After 27 years of making harsh, beat driven, Industrial music, they are still going strong! I had the opportunity to go to a show on their 25th anniversary US tour. Their music threw me head first into the basis of Industrial music, and I loved it. The music, the style, the fans, I felt in place with everything that night.
I was also introduced to the band Angelspit that night. Very different than the Industrial style music from what I was used to. I had only listened to the dark, heavy beat, noise of Industrial. Angelspit brought the vocals, club mixed, dance beat EBM style Industrial to me. Little did I know, I would be introduced to yet another side of Industrial music 8 days later when I would witness Combichrist open for Tiger Army at the Octoberflame event.
KMFDM will be performing at the Grove of Anaheim Aug 6th, and the The Mayan Aug 8th. Both shows are all ages.